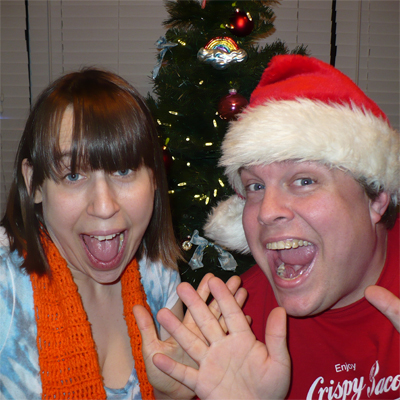 'Twas the night before Christmas and all through the house, not a creature was writing a description for this episode as a parody of "'Twas The Night Before Christmas'" so just shut the Hell up.
In this episode, Luke tells us about going to see the hilarious stand-up comedy of Chris Hardwick of Nerdist show fame, Luke has some new Caricature stand stories, and Carrie tells us about some of her favorite Christmas music.
Speaking of which, this week's episode is super-stuffed with some of Luke's favorite Christmas & Hannukah comedy tracks of the 21st Century by the likes of Cee Lo Green and the Muppets, Patton Oswalt, Alvin and the Chipmunks, Spongebob Squarepants, Denis Leary, The Foremen, Jonathan Coulton, Eric Idle, Jon Stewart, Stephen Colbert, Adam Sandler, Lou Monte, TV's Kyle, Flat 29, Paul and Storm, & The Nick Atoms.
And I heard him exclaim as he flew out of sight, my birthday is in January, so go buy me more presents, dammit!
Episode length: 2:28:48
Podcast: Play in new window | Download