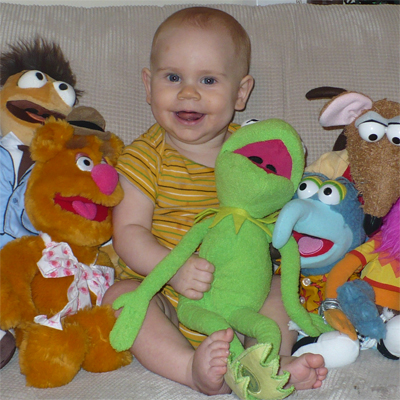 It's New Year's Eve, and what better way is there to spend the evening  and say goodbye to 2012 than to listen to some of the best comedy music of this year that slipped through the cracks and somehow never got played on any of our previous 2012 Bad Rapport episodes? Well, there's probably a lot of better ways to spend the evening on New Year's Eve, but tough, you're stuck with awesome tunes by Smashy Claw, Kobi LaCroix, Morning Sidekick, Power Salad, TV's Kyle, Consortium Of Genius, Ookla The Mok, Paul & Storm, Tenacious D, Devo Spice, and Cookie Monster.
These tracks and many others played earlier this year on Bad Rapport are all fine contenders to be suggestions for nominations for the 2013 Logan Awards, so please head over to the website between January 1st through 14th and get your suggestions in while you still can!
Also in the episode, Luke and Carrie tell us about heir respective Christmas hauls (double meaning inferred), discuss geeky traditions of various holidays throughout the whole year, read some News of the Stupid, and there's some more caricature stories which contain just enough sweet, sweet ignorance to make Luke Ski smack his forehead quite loudly, captured in glorius 128k digital stereo, so keep an ear out for that.
Thanks for listening everyone, and we'll talk to you all again in 2013!
Episode Length: 2:28:03
Podcast: Play in new window | Download