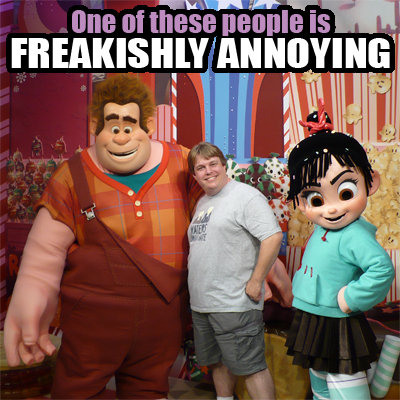 In this episode, Luke tells us all about his & Sara's vacation to Universal Studios and Disney World as Luke continues to nerd out and celebrate that Walt Disney Animation Studios had their biggest opening weekend for a film ever, making the long awaited "Wreck-It Ralph" #1 at the box office!
Due to busyness and babyness, there wasn't any real show prep for this episode recorded over the span of 3 days in the past week, so please forgive our rambling, Alex-sound-effect-laiden unpreparedness.
We still have some form of News of the Stupid, and more mouse-related music by Allan Sherman, Tom Smith & the great Luke Ski, and the Buckner & Garcia Band.
But if you have a choice between listening to this episode or seeing "Wreck-It Ralph", I vote for Ralph.  RALPH 2012!!!
Episode length: 2:42:15
Podcast: Play in new window | Download