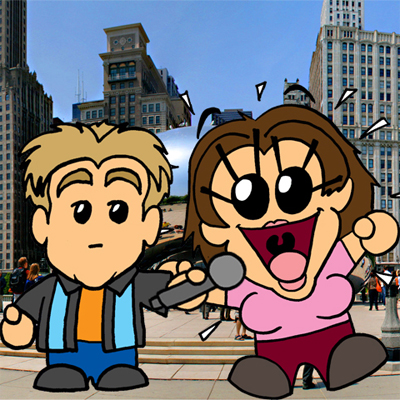 Things you'll find in this episode include:
* An announcement about MarsCon 2013 that made Carrie react in the way that is depicted in this episode's image.
* My new Disney / Star Wars song "When You Wish Upon A Death Star", which you can download at the FuMP dot com.
* Luke and Carrie driving Alex to a museum and almost getting lost.
* Special guest host Ken "Madman" Sherlock talking about movies he's seen lately, and sports. (Yes, sports!)
* News of the Stupid
* More music by Flat 29, Devo Spice, The Gothsicles, Hard 'n Phirm, and the Chicago Bears Shufflin' Crew.
Until next time, we're not here to cause no trouble.
Episode length: 2:44:02
Podcast: Play in new window | Download