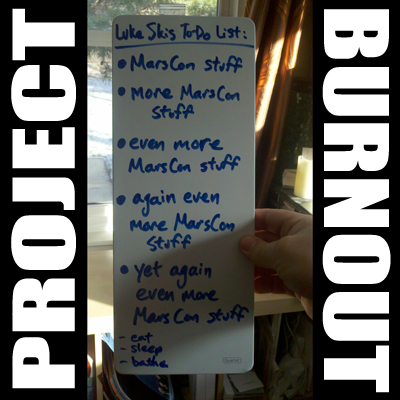 In this episode, we call Ken for his Superbowl predictions…
…We tell stories of childhood triumph and tragedy…
…And Luke breaks down for everyone a list representative of 4 months worth of projects that he has worked on or is still working on to best illustrate just what he is up against when it comes to battling against becoming completely burnt out on working on projects.
We also have News of the Stupid, and comedy tracks by The Soggy Bottom Boys, Jeff Altman, Mitch & Mickey, Insane Clown Posse, The Arrogant Worms, Garfunkel and Oates, Tangerine Kitty, Paul & Storm, and The Lonely Island.
This episode is big and good, hot and spicy, SWEET AND MEATY!
Episode Length: 2:11:16
Podcast: Play in new window | Download